Books Authored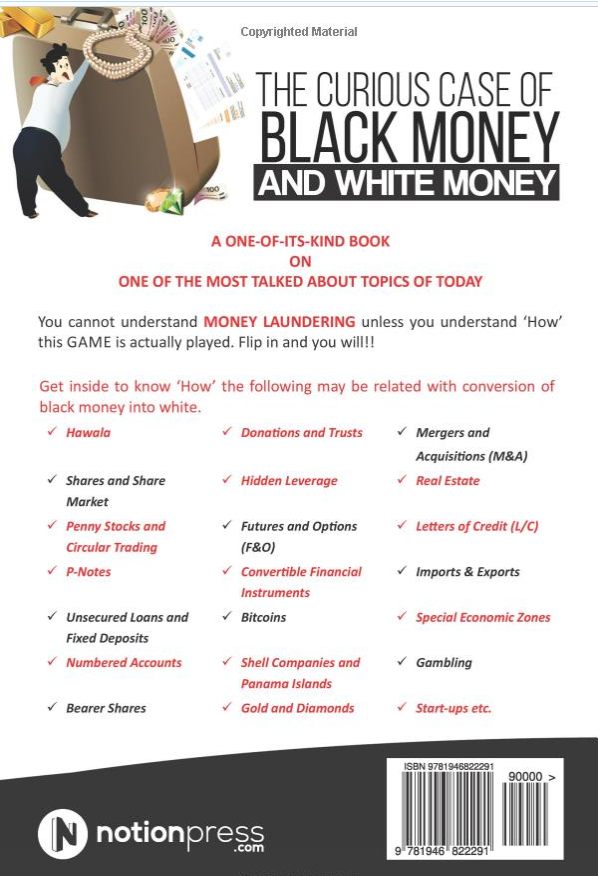 Author: Varun Chandna
The Curious Case of Black Money and White Money
As a student of commerce, I was always fascinated as to how people convert their black money (Dirty Money or No. 2 money) into white (Clean Money or No. 1 Money). I had no real idea of this business and in the entire CA curriculum, there was no subject that would teach how to do this intricate job. After completing my CA, I went into the financial and banking sector jobs where trainings on compliances and Anti-Money Laundering were a regular affair but still they never focussed on how the launderers actually worked.

While working with MUFG Bank, I used to think about generation and laundering of black money being a big menace and a lot of statistics also suggested the size of this shadow economy to be no lesser than the real economy. Different statistics, but the ways of laundering are almost the same. Read More
Buy on Amazon
Praise for the book - Goodreads
Author: Rajiv Mahajan & Shradha Mahajan
Complete Guide to Resident Welfare Associations
With the confluence of western living patterns in India, we have seen the rise of high rise residential buildings in our country at a very fast pace. This has led to boom in the residential real estate sector resulting in a even faster pace of growth of Resident Welfare Associations that are not just there in case of high rise societies but also prevalent for government and private residential colonies.

Equally prevalent are the complex legal, accounting, finance and taxation issues involving the RWAs and since these RWAs play an important part directly or indirectly in all our lives, this book comes handy for anyone who is any way associated with the functioning of these RWAs or wants to understand the concepts involved in running the same from an accounting and taxation perspective.
Available now in Book-stores
Author: Rajiv Mahajan & Varun Chandna
Tax Regime Compliance and Digitalisation
This book was written during the time of November' 2016 till December' 2016 when India was witnessing the unprecedented currency crisis due to demonetisation of Specified Bank Notes of denomination INR 500 and INR 1000.

The authors have tried to cover the regulations issued by Government of India and Reserve Bank of India during the said period to deal with the economic, political and social scenario formed during the said time and compliance of the same.

It also covers how demonetisation changed the taxation landscape of the country forever.
Buy on Amazon